How to Learn German Starting with the German Alphabet
The German alphabet is very easy to learn! This alphabet learning guide is a good way for beginners to learn the basics of the language, which will help in learning how to speak, read and write in German and will also lay the foundations of correct pronunciation.
In this article, we will discuss the importance of learning the basics of the German alphabet and some great resources to help you do so. The great thing about all of this is that you can do it all online!
The German language, similar to Russian for example, is a phonetic language. In German, most words are pronounced exactly as they are written. You should devote time to learning the sounds that correspond with each German letter in order to pronounce words correctly. Pronunciation can be a big challenge for people learning German and it is very important to communicate clearly. Thankfully, once you learn the rules of what letters make what sound, you'll be on your way to speaking German!
Most of the letters in the German alphabet are the exact same as in the English alphabet, but there are a few important differences in pronunciation and some letters you may not recognize, such as the "sharp s" that looks like ß. One great thing about learning German is that unlike English, there are a lot of rules that always followed, so once you get the basics, you can figure out how to correctly pronounce any German word by yourself.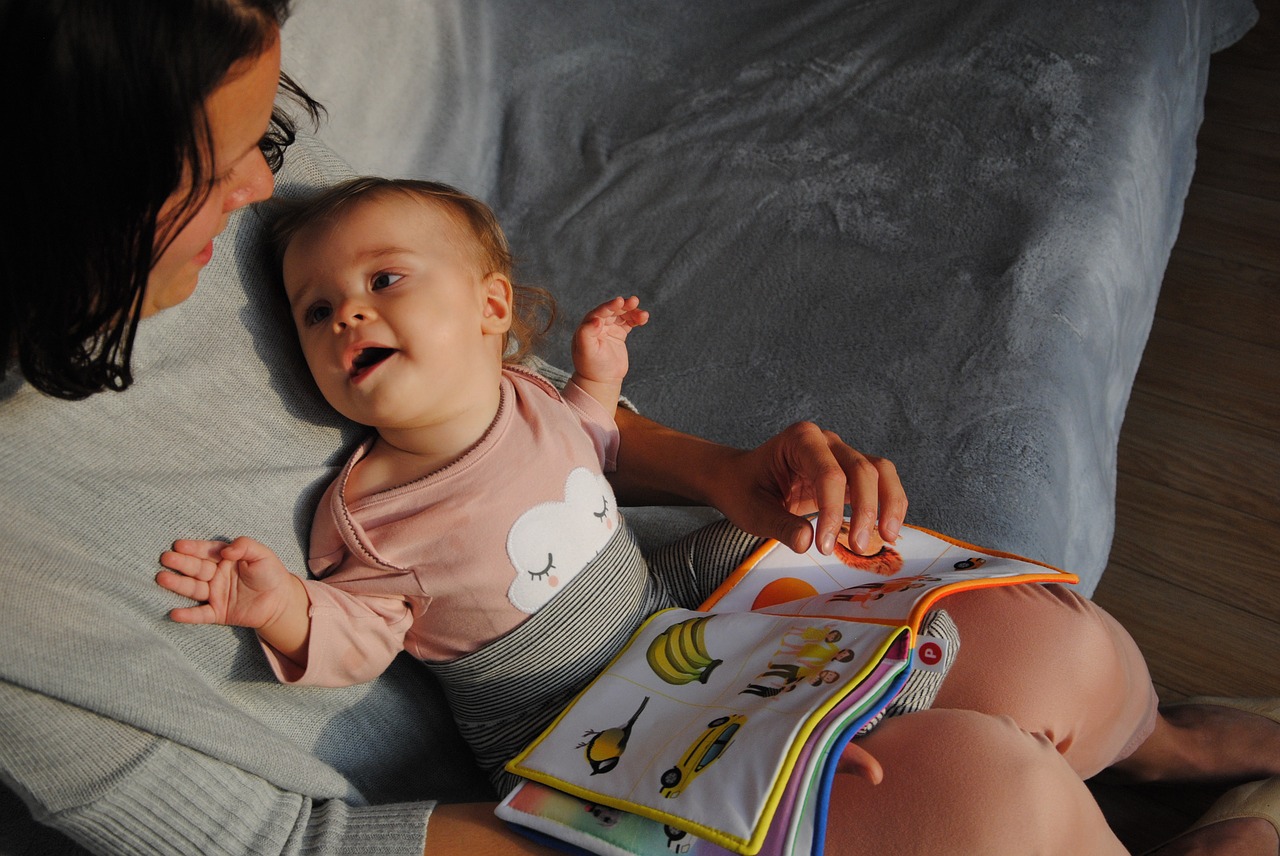 ## How to Learn German Online with Free Resources & Study Materials at Home: The first stop is the free resources section of eKidz.eu! You can download a colorful poster with the German alphabet for free. Plus, there are flashcards you can print out or click through, containing cute little initial sounds in the German alphabet.
There are many resources on the Internet for sharpening your child's (or your own) knowledge of the German alphabet — the main idea is to learn each sound and the corresponding letter by creating the environment of foreign language immersion. We have carefully selected the words for each sound and made illustrations for them and written short sentences with the words. Now, step-by-step, your child can repeat after you in order to learn all the sounds of the German alphabet and try to make short sentences with the words.
How to Speak German: Practise with Games at Home
One way to make this more fun is to make it a game! For example, the letter "A" may indicate a long sound as well as a short sound. Choose a few words with this sound and ask if the sound is long or short. Try to make a couple of new sentences with each sound using our examples. For instance, "A" for "Affe" — "Der Affe ist hungrig". How do you say you're hungry? "Ich habe hunger."
You can also come up with some fun songs on your own to help reinforce what you're learning. Maybe even add some cool dance moves to your song to actively learn!
How to Speak German: Pronounce Carefully Like in Children's Songs & Cartoons
Watch songs about the sounds and words on YouTube. Even though they are made specifically for children, the adults who are learning German can find them useful as well.
A popular choice for beginners in order to learn German are the cartoons "Maya the Bee" ("Die Biene Maja"), "Oh, how beautiful you are, Panama!" ("Oh, wie schön ist Panama!") or this year movie "Jim Button and Luke the Railroad Engineer" ("Jim Knopf und Lukas der Lokomotivführer") — this story has been very popular among kids for many years.
Finally, working with flashcards is a great way to consolidate the basics. Download flashcards with sounds and words from eKidz.eu. We've selected for you the illustrations of all the sounds from our German reading program. Some letters correspond to several sounds, depending on the letter combination and location in word. Let's take a look at them! Here are a few examples of the flashcards with the German phonetic alphabet: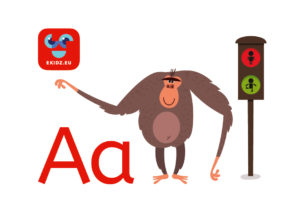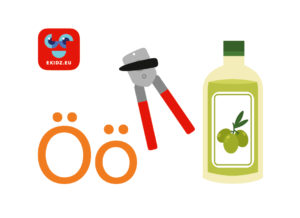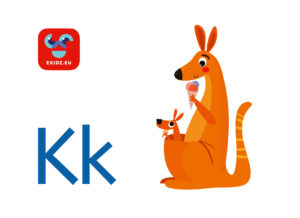 When you finish learning the German alphabet, you can start learning songs and poems in German, as well as start with reading! Here's a link to a blog post about the top 10 songs you should know as a German learner. Viel Spaß!